The fall of Juicero isnt just entertaining tech industry stupidity its the sign of a country refusing to break new ground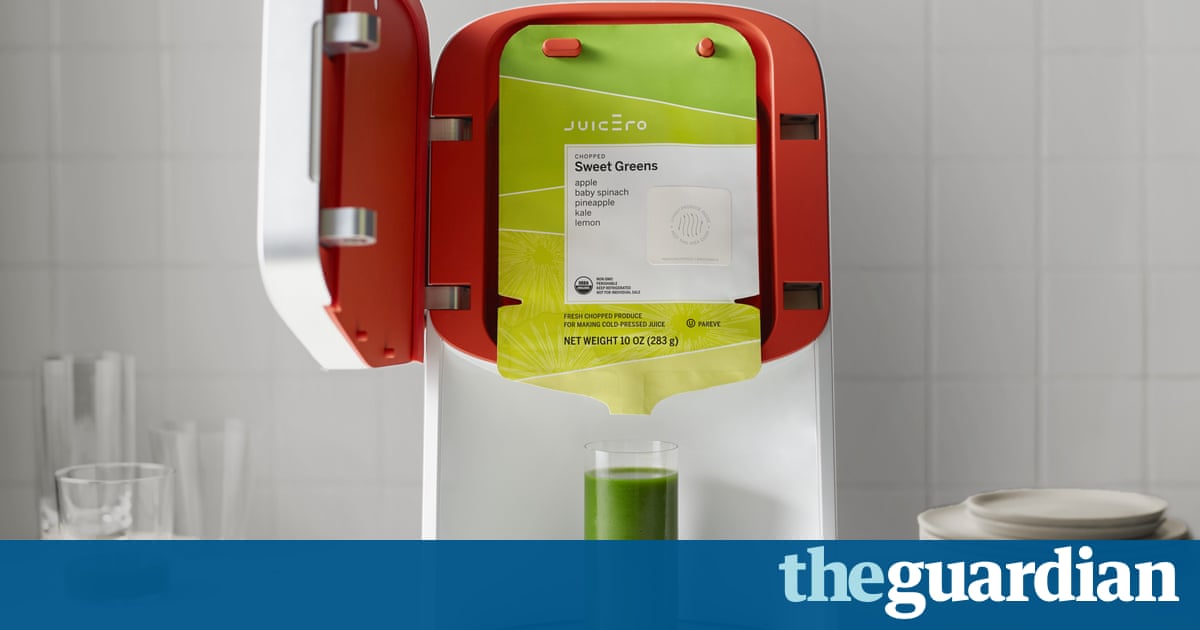 If youve used the internet at any point in the past few weeks, youve probably heard of Juicero. Juicero is a San Francisco-based company that sells a $400 juicer. Heres how it works: you plug in a pre-sold packet of diced fruits and vegetables, and the machine transforms it into juice. But it turns out you dont actually need the machine to make the juice. On 19 April, Bloomberg Newsreported that you can squeeze the packets by hand and get the same result. Its even faster.
The internet erupted in laughter. Juicero made the perfect punchline: a celebrated startup that had received a fawning profile from the New York Times and $120m in funding from blue-chip VCs such as Kleiner Perkins Caufield & Byers and Google Ventures was selling an expensive way to automate something you could do faster for free. It was, in any meaningful sense of the word, a scam. And it tickled social medias insatiable schadenfreude for rich people getting swindled not unlike the spectacle of wealthy millennials fleeing the cheese sandwiches and feral dogs of the Fyre festival.
Juicero is hilarious. But it also reflects a deeply unfunny truth about Silicon Valley, and our economy more broadly. Juicero is not, as its apologists at Voxclaim, an anomaly in an otherwise innovative investment climate. On the contrary: its yet another example of how profoundly anti-innovation America has become. And the consequences couldnt be more serious: the economy that produced Juicero is the same one thats creating opioid addicts in Ohio, maiming auto workers in Alabama, and evicting families in Los Angeles.
These phenomena might seem worlds apart, but theyre intimately connected. Innovation drives economic growth. It boosts productivity, making it possible to create more wealth with less labor. When economies dont innovate, the result is stagnation, inequality, and the whole horizon of hopelessness that has come to define the lives of most working people today. Juicero isnt just an entertaining bit of Silicon Valley stupidity. Its the sign of a country committing economic suicide.
At the root of the problem is the story we tell ourselves about innovation. Stop me if youve heard this one before: a lone genius disappears into a garage, preferably in Palo Alto, and emerges with an invention that changes the world. The engine of technological progress is the entrepreneur the fast-moving, risk-loving, rule-breaking visionary in the mold of Steve Jobs.
This story has been so widely repeated as to become a cliche. Its also inaccurate. Contrary to popular belief, entrepreneurs typically make terrible innovators. Left to its own devices, the private sector is far more likely to impede technological progress than to advance it. Thats because real innovation is very expensive to produce: it involves pouring extravagant sums of money into research projects that may fail, or at the very least may never yield a commercially viable product. In other words, it requires a lot of risk something that, myth-making aside, capitalist firms have little appetite for.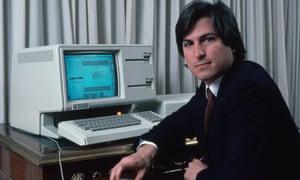 Read more: http://www.theguardian.com/us