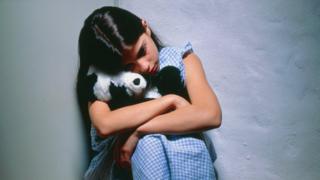 More than 4,000 infants contacted Childline in the past year because they were lonely, new data shows.
Girls were five times more likely than boys to contact the charity about feeling alone. Last year was the first time loneliness data was recorded.
Feeling isolated can leave infants depressed, with feeling sways, or with suicidal beliefs, the helpline said.
In total, 2,978 daughters, 582 young boys and 503 infants whose gender was not registered received counselling for loneliness.
The infants, whose ages ranged between six and 19, told counsellors they felt "invisible" or that their family "struggled to understand" them, Childline said.