Moxihatetema tribe appears to be growing despite threat of illegal miners, but activists worry governments austerity measures will impact protection efforts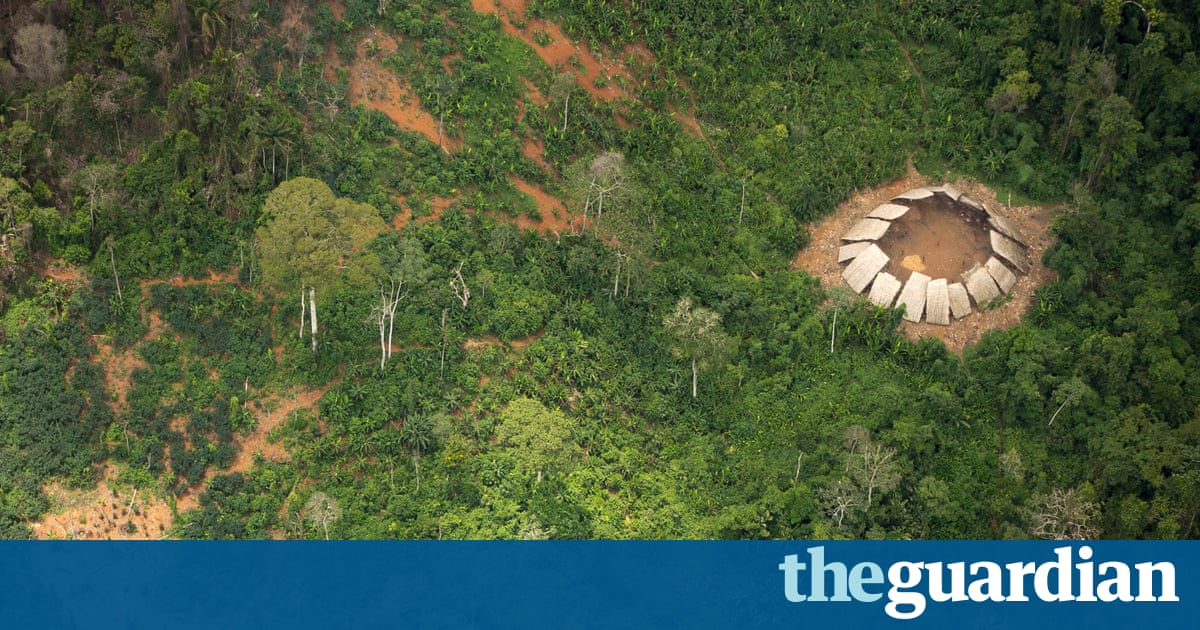 Striking new aerial photographs of an uncontacted tribe in the Brazilian Amazon highlight the importance of protecting their territory from the growing threat of illegal mining, according to indigenous rights campaigners.
The images which show the tribe members inside a circular communal structure, known as a maloca were taken in the Yanomami Reserve near the border with Venezuela, and are the clearest yet of the apparently healthy, growing community of Moxihatetema, who had not been seen for more than a year.
The tribe one of three Yanomami groups in the area that are monitored remotely after shunning approaches from outsiders were a source of concern after they went missing at a time of increasing invasions by garimpeiros, or illegal miners.
But relief at finding the tribe has survived is mixed with worry that they have moved even closer to the miners, who bring diseases, contaminate water sources with mercury and often carry and use guns. There have been several murderous clashes in the past, most notoriously the Haximu massacre of 1993 when gold miners slaughtered 16 Yanomami and burned their communal house to the ground.
The images of the community were taken in September during aerial surveillance of illegal miner camps. This was preliminary work for a major army and police operation, which is still under way, to remove the estimated 5,000 illegal miners in Yanomami territory.
Fiona Watson of Survival International said the good news from the new pictures was that the Moxihatetema had two more thatched panels than in the past, which suggested they have grown by a couple of families since the communal house was moved.
Read more: www.theguardian.com