MC Harry Shotta regaled unsuspecting commuters on the Bakerloo line with drumnbass as part of a YouTube prank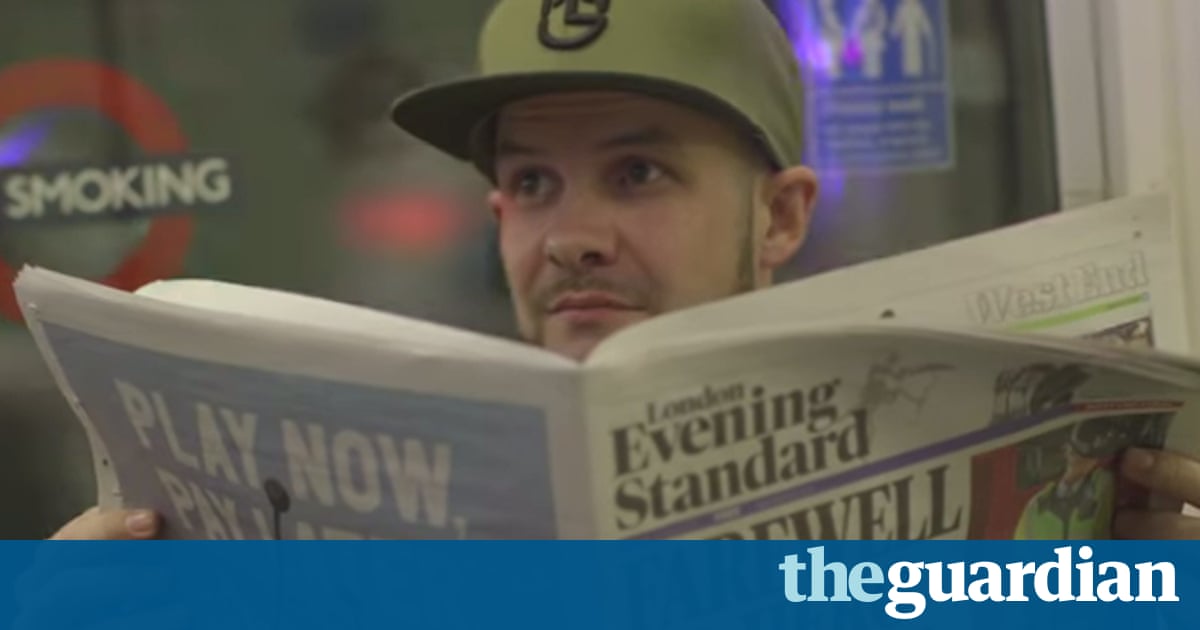 Instead of focusing their attention on a game of Candy Crush or desperately evading eye linked with fellow humans, tubing passengers on the Bakerloo line in London were ambushed by a fully fledged rave is presided over by drumnbass MC Harry Shotta on Monday night.
The tube rave which featured flashing lights and a soundsystem has just taken place as the instruct tripped from Embankment to Paddington, where British Transport Police( BTP) officers shut down the event.
The stunt was concocted by YouTube prank canal Trollstation, and featured a performance by DJ Discoboy and the aforementioned Shotta, an award-winning MC who at first pretended to be an unsuspecting member of the general public before he got on to the mic.
A video uploaded onto YouTube proved people participating the carriage, some dancing to the music and others stepping closer to the action with trepidation.
The BTP Paddington Twitter account recounted that the ravers were lighthearted and co-operative when the rave was shut down by authorities.
A spokesman told the Associated Press: Policemen attended and spoke with a mortal who agreed to turn off the speakers and the light structures. They then left the terminal.
Whilst officers bask any opportunity to experience underground drum and bass( sic ), wed kindly ask DJs to refrain from utilizing the tube as a pop-up club.
It may be the Easter holiday, but there is a hour and a home and wed requests everyone to consider other passengers utilizing the network.
Organiser Discoboy told the Press Association: There was a great atmosphere. The police shut it down, but they were cool about it.
Read more: http :// www.theguardian.com/ us