Solar-powered electricity divisions are removing the need for dangerous kerosene lamps and allowing Africans to remain connected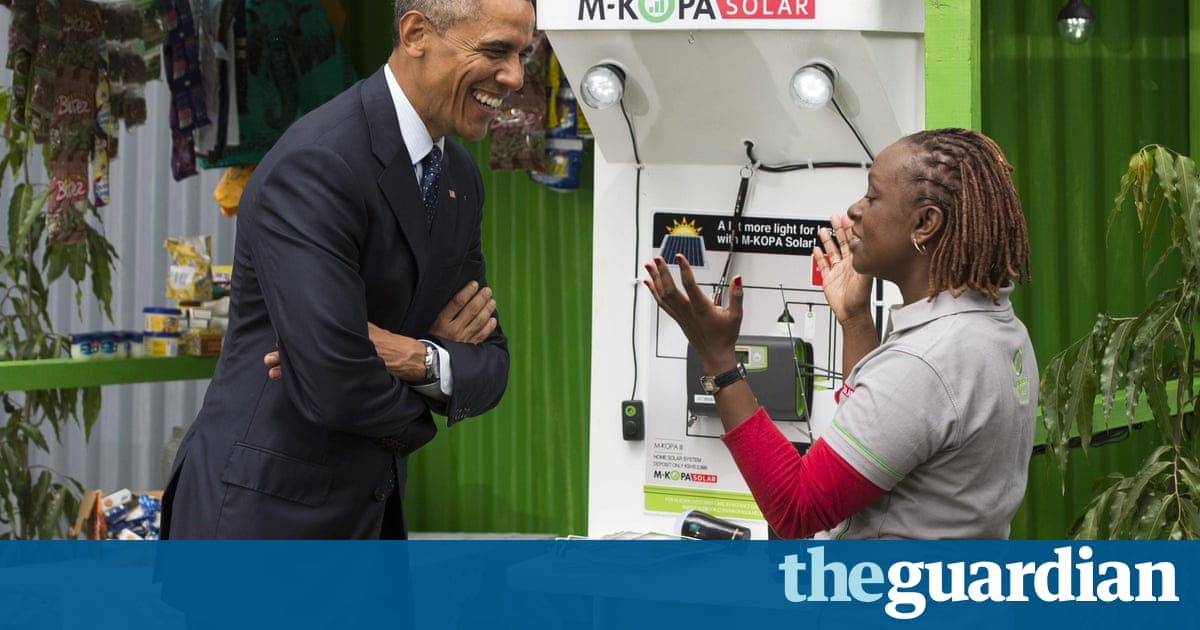 Julie Njeri did not believe her son when he proclaimed he no longer requirement spectacles to speak his journals and complete his homework.
She took him to the doctor and was told young Peter Mwangi no longer suffered the sharp discomfort and redness in his eyes that had resulted in him please give glass. Peters mum exclaimed: Its a miracle!
The explanation was somewhat more tangible. In late 2013, Julie and her husband bought an M-Kopa solar power kit something 4,000 east Africans now do every week.
The $ 200( 150) device comes with two LED bulbs, an LED flashlight, a rechargeable battery, adaptors for charging telephones, and it is all charged by a small solar panel that is propped on the roof.
More than 300,000 families in Kenya, Uganda and Tanzania who are not connected to the electricity grid have acquired the human rights unit which is linked to the mobile fund carry structure M-Pesa.
After paying a deposit of $35 or $25, depending on their M-Pesa credit history, customers are then able to settle the balance through daily mobile phone payments of 50 cents for a year until they own the device outright.
It has brought clean vigour to many the house and influences thousands of businesses ranging from small-minded greengrocers in heavily populated low-income villages to restaurants that can now abide open longer.
More importantly, children like Peter no longer have to use kerosene-powered paraffin lamps to do their studies in dimly illuminated residences, and their parents enjoy saving the money that was spent on unclean sources of energy.
Chad Larson, one of the co-founders of M-Kopa, said the idea sprung from a talk that the Vodafone executive Nick Hughes gave at Oxfords business school in 2007.
Hughes, who is credited with the early research work that led to the introduction of M-Pesa in Kenya, told the audience that mobile phones could replace banks in much of the developing world.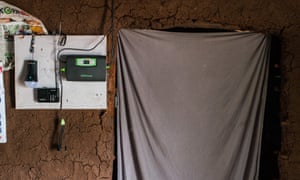 Read more: http :// www.theguardian.com/ us