Interior secretary to recommend if past presidents national monument designations as Trump decries massive federal land grab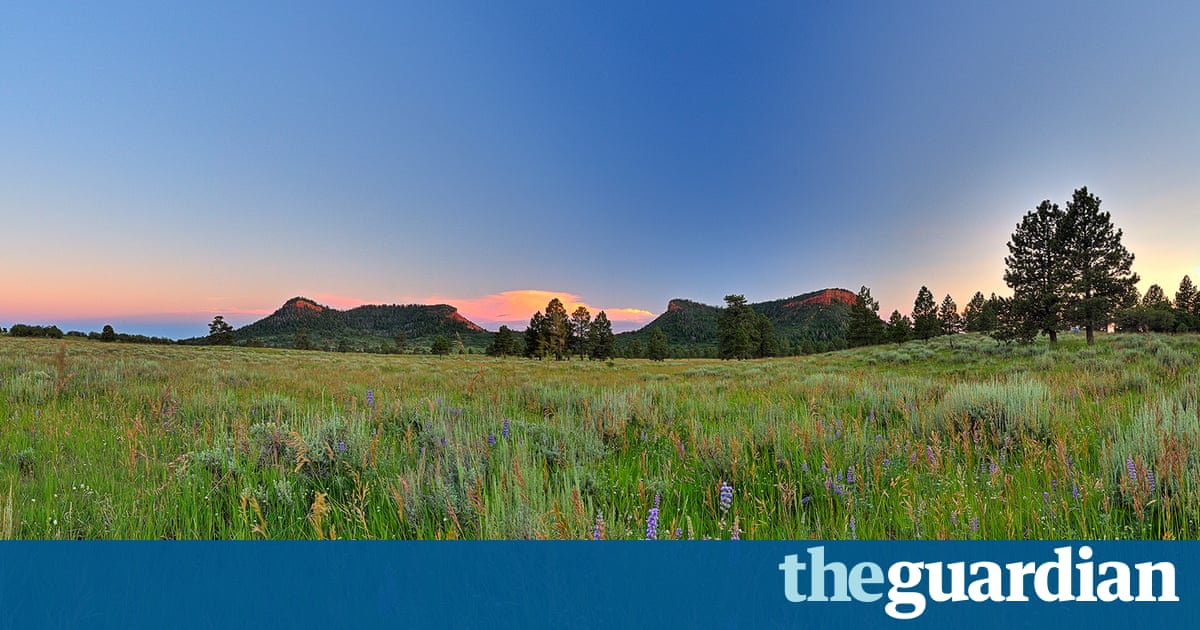 Donald Trump has triggered a review of protections that cover more than a billion acres of US public land and waters in a move that could potentially rescind the designation of several national monuments declared by previous presidents.
Trump on Wednesday signed an executive order relating to the Antiquities Act, a law introduced by President Teddy Roosevelt in 1906 which gives presidents the ability to name areas of federal land and waters as national monuments. The order directs Ryan Zinke, the secretary of the interior, to review about 30 national monuments that are larger than 100,000 acres and have been declared since 1996.
Zinke will recommend if any monuments should be rescinded, modified or resized. No national monuments status has ever been revoked previously and any attempt to cancel or shrink a protected area would almost certainly spark a legal battle waged by environmental groups.
At the signing of the executive order at the Interior Department, Trump said it would end another egregious abuse of federal power.
Ive spoken with many state and local leaders, a number of them here today, who care very much about preserving our land, and who are gravely concerned about this massive federal land grab, he said.
And its gotten worse and worse and worse, and now were going to free it up, which is what should have happened in the first place. This should never have happened.
Zinke said: In some cases national monuments have resulted in the loss of jobs, reduced wages and loss of public access. We feel the public, the people the monuments affect, should be considered and given a meaningful voice.
As a kid I grew up in Montana, in the west, where a lot of these monuments have taken place. This executive order is long overdue.
Zinke said the review did not have any preordained outcome and insisted that no one loves our public lands more than me.
Im a lifetime supporter and admirer of Teddy Roosevelt and the president is the same, Zinke said.
National monuments have been declared by presidents of both major parties but Republicans have been angered by what they saw as overreach by Bill Clinton and, in particular, Barack Obama. During his presidency, Obama named 24 monuments on land and sea spanning more than 550m acres more than double that set aside by Roosevelt, a well-known conservationist.
During his final month in office, Obama designated 1.35m acres of southern Utah as the Bears Ears national monument. The designation, applauded by several tribal leaders who regard the area as sacred, protects an area that includes twin buttes that resemble a bear raising its head.
Republicans from Utah vigorously opposed the designation and Zinkes review will initially focus on Bears Ears. In an op-ed for the Washington Post, Orrin Hatch, a senator from Utah, said Obama betrayed people in the state in order to satisfy the demands of far-left interest groups.
President Trump understands better than anyone the lasting damage wrought by past presidents under the Antiquities Act and he stands ready to undo the harm brought about by their overreach, Hatch wrote.
Jason Chaffetz, a Utah Republican congressman, has also raised the issue with Trump while Rob Bishop, chairman of the House committee on natural resources, has said the Bears Ears monument is the wrong size and should allow for activities such as grazing or oil and gas drilling.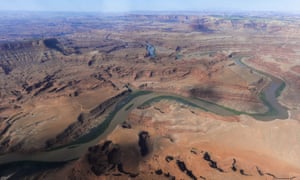 Read more: http://www.theguardian.com/us