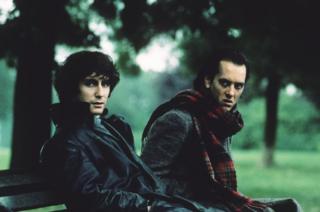 Charting the travails of two out-of-work actors in the dying days of the 1960 s, British cinema slapstick Withnail and I has careened to its 30 th birthday. Star Richard E Grant appears back at its filming and considers whether anyone else could have tackled the persona that set him on the road to Hollywood. Chin chin!
Camden Town. Two sleep-deprived thespians wallow in filth, duelling drug-induced paranoia, a worrying deficiency of liquor and stalled careers.
What follows – an ill-fated jaunt "to the country" and run-ins with an motley of misfits and malcontents – would marry with caustic dialogue to produce an oft-quoted classic.
Largely unnoticed on its freeing in April 1987, standout performances by Grant as the acid-tongued Withnail and Paul McGann as the more introspective I helped the cinema gradually meets a dedicated following.
No less memorable was its supporting casting of colourful personas, among them the love-struck Uncle Monty( Richard Griffiths ), drug-dealer Danny( Ralph Brown) and poacher Jake( Michael Elphick ).